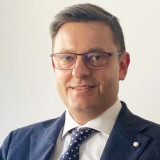 Mauro Abrioli
CFO
Mauro joined OCS in 2018 as CFO . Prior to joining OCS, Mauro worked as CFO on a number of private, listed and multinational companies across multiple sectors. Mauro has extensive financial management experience having spent more than 20 years managing administrative and control functions and being involved in M&As, debt restructuring and turnarounds.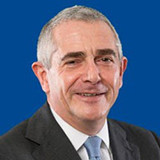 Gianni Camisa
CEO
Gianni joined OCS in 2020 as CEO to lead the Company transformation and growth. Gianni is a senior executive that spent his entire career in the enterprise software solutions and digital services market. Before joining OCS Gianni served as Group CEO at Dedagroup, AlmavivA and as C-level executive at IBM in Italy, US and Switzerland. He holds a Degree in Law from the University of Milan and an MBA from SDA Bocconi School of Business.
Valentina Cianci
Head of Sales – Marketing & Business Development
Valentina joined OCS in 2001. Previously she worked as Financial Controller in Eurisko and JLL, an Anglo-American multinational company. An experienced Consulting Manager with a strong knowledge in the information technology and services industry. Skilled in Business Planning, Banking, Corporate Finance, Management, and Management Consulting. She holds a Degree in Economics from Bocconi University in Milan.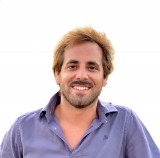 Jesus Lillo Perez-Cejuela
Managing Director – Talentomobile
Jesus joined Talentomobile as Innovation Lead and later as CTO in 2017, expanding the company's business lines and products. In 2019 he became Managing Director. He has previously worked as a strategic innovation and technology consultant for clients such as Banco Santander or BBVA in international projects in the field of mobile, AI, Deep Learning and chatbots. His experience is mainly focused on projects in the "mobile first" field since mobile platforms appeared on the market.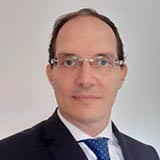 Silvio Lucano
Head of Consulting
Silvio joined OCS in 1997. Since 2018 he holds the role of Head of the Consulting Division responsible for coordinating and monitoring all the activities concerning customers projects and the evolution of OCS suite. Previously he worked in the industrial (management control at Cartiere Burgo) and banking sector (JP Morgan Finance division). Silvio holds a degree in Business Economics from Bocconi University in Milan.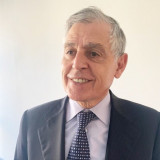 Gianni Pirola
Head of Human Resources
Giovanni Pirola graduated in electronic engineering from the Milan Polytechnic; two significant moments in his career: the commercial one in IBM up to the position of Sales Director of Professional Services and subsequently in Océ Italy (now Canon Italy) and Dedagroup. OCS represents a new human and professional beginning that allows the combination of the experience gained in many years of work both in the commercial and Human Resources fields with the world of Information Technology so profoundly changed in recent years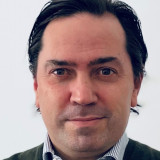 Raul Repiso
CEO - Talentomobile
Results-oriented chief executive officer and entrepreneur, with a demonstrated history of working in digital business and IT services industry. Telecommunitation engineer, Executive MBA from IE Business School, PDD from ESADE with more than 20 years of successful experience.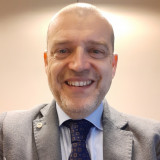 Roberto Zanetti
CTIO
Graduated in Engineering from the Milan Polytechnic, Roberto joined OCS in 2020 as CTIO to lead the technological innovation of OCS products. Previously he worked as Head of Development in IT companies and in the banking sector. For 10 years he was Market Line Manager of the Dedagroup Banking Area.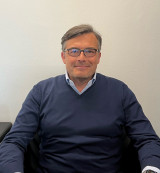 Diego Mortillaro
Founder & CEO - REDO
Serial IT Entrepreneur at a Global Level and Founder and CEO of Redo. He previously held the managerial role of Accor Group and Andersen Consulting Manager. He holds an M.B.A. from Thunderbird School of Global Management.